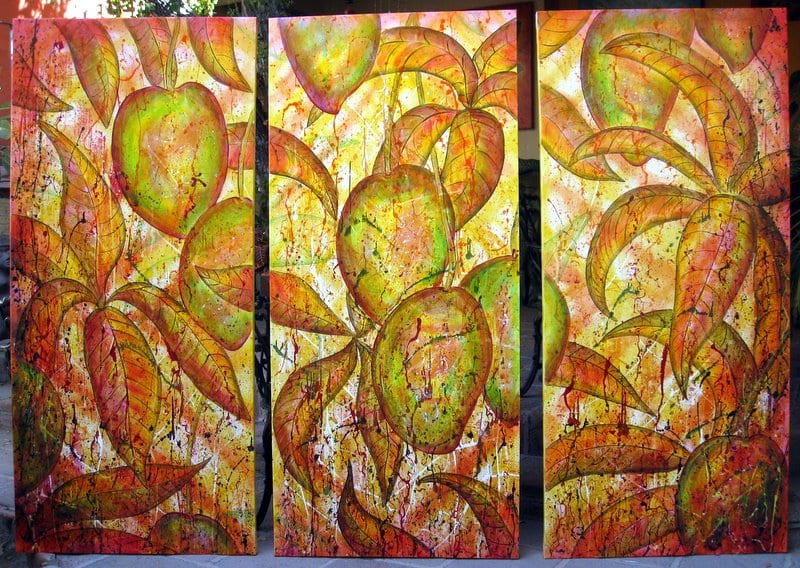 'Mango season' Triptych. 3 panels each 0.74 x 1.63 m ( 3 x 29"x 64" ).
This is big and oh what fun to paint. Mangoes are one of my favourite fruits, delicious in every way. For the photo I have placed the work in our courtyard . It makes a bold impact wherever it rests.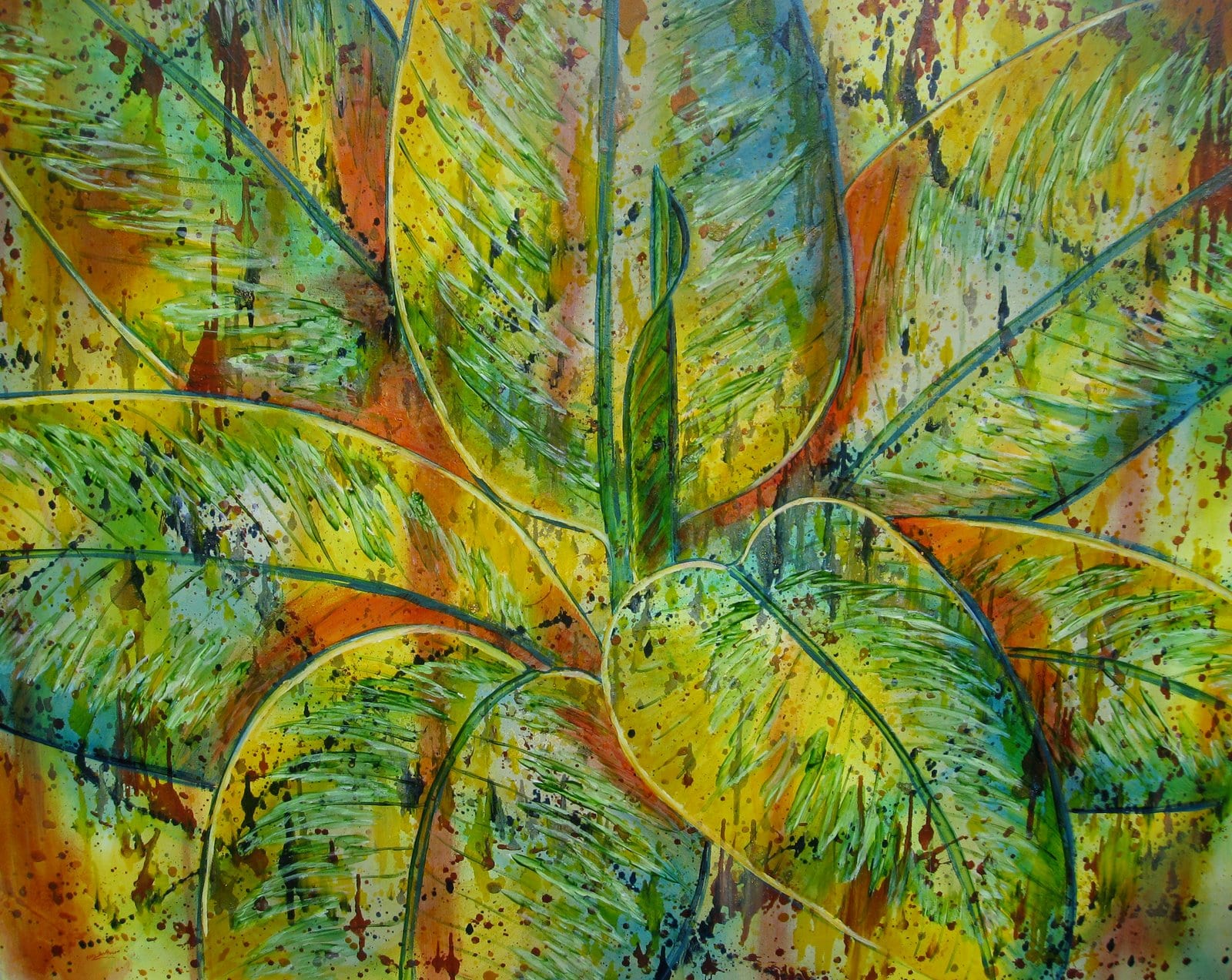 'Flora fiesta' 1.37 x 1.63 m ( 54″ x 64" )
Inspiration from our garden yet again. For this work I used acrylic and oil.